You can launch your first matching round in under 45 minutes. Your community members can sign up for it in less than 2.
Find out how the Orbiit team makes it so easy to orchestrate meaningful member connections for communities of any size. With (almost) zero friction.
Orbiit experience for community managers
3 steps
to set up matches that feel hand-picked
Set up your first matching round in an hour or less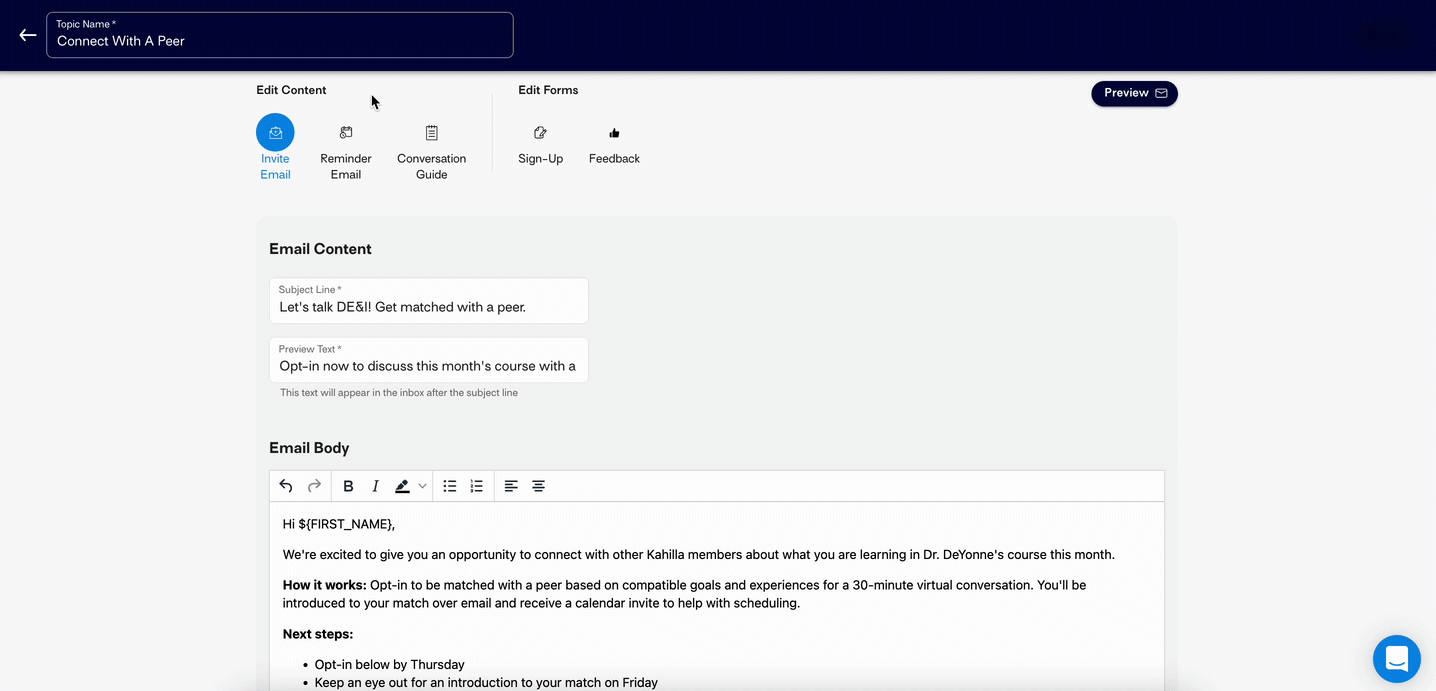 Prepare the matching round to go out
Upload your audience list (or lists)
Depending on your goals, you can segment the audience list or launch a community-wide matching round.
Set matching criteria
We'll help you find the best way to set up matching criteria to find most relevant matches for your community members.
Customize your communications for high opt-in rates
Reach your audience where they are: send the invite in your newsletter, via email, through your membership forum, or on Slack. Or, you can let Orbiit handle the comms.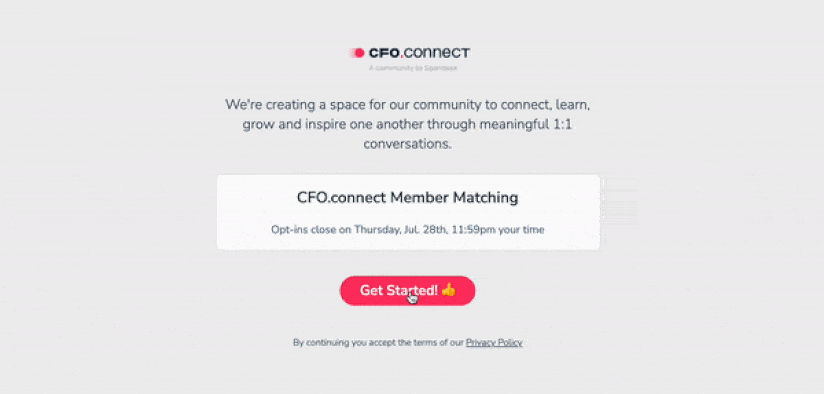 Launch the matching round
Invite members to connect
Orbiit doesn't require setting up a separate profile or a login to get matched. All it takes is completing a simple form (should take less than 1 minute!). After that Orbiit automatically schedules calls for the most relevant matches and sends out calendar invites.
Track opt-ins and view matches
Know which topics resonate with your community. Track which members are getting matched, so that you can better understand their feedback after the matching round closes. Bring back the discussions that led to the highest number of opt-ins.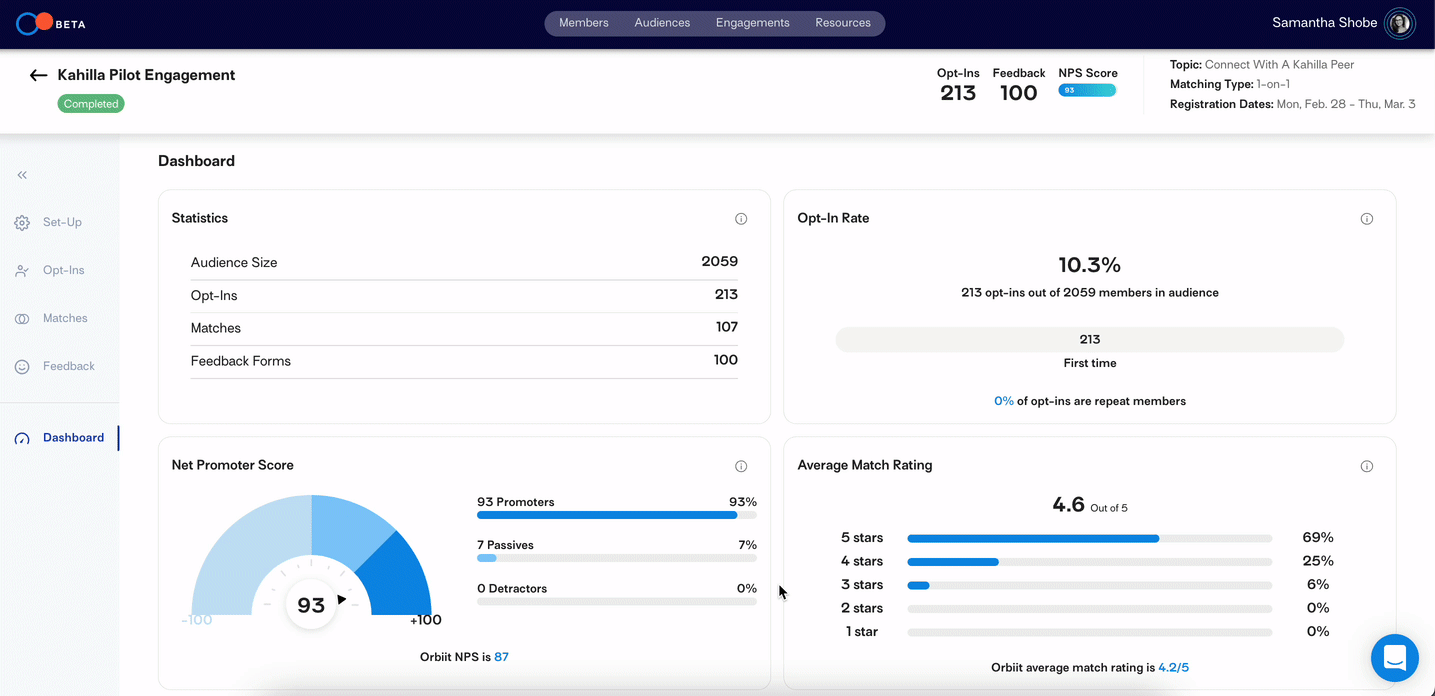 Gather feedback and track results
Analyze the feedback
Dashboard data will show you aggregate stats on this matching round: NPS, opt-in rates, number of matches, average match rating, the most popular topic.
Continuously improve the quality of your matches with AI
The algorithm remembers the criteria that resulted in strong matches in previous rounds and will continuously optimize matches for your community in future rounds.
Use the insights to create more personalized and relevant programming
Build out future programming and strategy around popular topics and areas of interest
Orbiit experience for community members
4 steps
to great conversations between peers
(even when they had no idea they had so much in common)
One-click signup
Invite your community members via Slack, email, or through your community platform.
One-minute survey
The next step for the matching round participants is sharing interests and goals, so that Orbiit's AI engine can do its magic.
Ready-to-click invite
Matching round participants will receive intros and calendar invites based on optimal availability.
Baked-in feedback
After the chat, members can fill out a feedback survey to rate their match and experience, and share additional preferences.
Start matching

your members for 1:1 and small group conversations
Schedule a demo to see how Orbiit can help you increase community member engagement. Effortlessly.